Family Lawyers and Mediators Brisbane | Gold Coast | Logan – Our Team

Family Lawyers & Mediation Services commenced in September 2003 and was created by the current partners Mark Francis and Randal Binnie.  Originally known as Francis & Binnie Lawyers the name was changed some years ago to more properly reflect the family law and mediation work we do.  Our experience and expertise in family law ensures our clients have the most capable divorce lawyers that Brisbane can offer.
We have visited offices at Helensvale on the Gold Coast, and in Murrarie near Brisbane City.  Get the best advice from our partners.   Go to our Contacts Page to see where we are located.
Mark is a solicitor of the Supreme Court of Queensland. He is also a solicitor of the High Court of Australia.
Mark is a member of the Queensland Law Society and the Queensland Family Law Practitioners Association and the Family Law Section of the Law Council of Australia. He holds a Bachelor of Laws and is a Partner of Family Lawyers & Mediation Services. Mark also holds the position of a Commissioner for Declarations for the State of Queensland.
Partner of the firm passed away
It is with great sorrow that we inform you of the unexpected passing of Randal Binnie.
We appreciate your condolences and ask for your understanding during this time.
Randal is a Nationally Accredited Mediator & Family Dispute Resolution Practitioner,  trained collaborative lawyer, Queensland Law Society Accredited Family Law Specialist and Notary Public. He was admitted as a solicitor of the Supreme Court of Queensland on 28 January 1992 and  as a solicitor to the High Court of Australia.
Randal focuses on resolution of disputes through his training as a mediator and collaborative family law.  Whilst he has had previous experience as a court advocate he now rarely appears in court.
Office Manager & Paralegal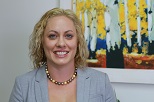 Samantha is our office manager and an experienced paralegal together with being a Justice of the Peace.  Samantha has been with the firm since its inception since 2003.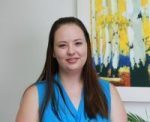 Tamara has been with the firm for over ten years and during that time she has demonstrated her ability to attend to any task assigned to her in a competent manner. Tamara is always available to help our clients. Tamara is a Commissoner for Declarations and has undertaken certificate courses in law and administration.
Stevie joined the firm in January 2019 following her graduation from Bond University with a Bachelor
of Laws in 2018.
Stevie is currently undertaking her practical legal training as a Law Graduate and is due to be admitted as a Solicitor in March 2021. She has a strong passion for Family Law. Stevie has a Diploma in Justice Administration and is the Secretary for the Logan & Scenic Rim Law Association.  She is committed to supporting the local legal community. Stevie is passionate about every client's matter and has a strong commitment to providing high quality legal services and is an integral part of our team.