GOING TO SCHOOL – BUT WHERE?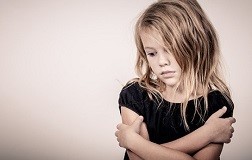 If parents can't decide where their children should attend school then the Family Courts are often asked to make that decision.
These are orders the Federal Circuit Court recently made in a report case –
"The orders that I propose will provide that:
The parents are to enrol [X] at an agreed public school within fifteen kilometres of the father's residence in [P];
The mother must advise the father of the school or schools that she is considering and the location of her proposed residence by Friday 9 January 2015;
The father must advise the mother by the following Friday of the school he selects from those provided by the mother or any other school within fifteen kilometres of the mother's proposed residence; and
If the parties cannot agree on a school by Friday 23 January then they must enrol the child at [P] School."
So at the end of the day after no doubt much conflict, anguish and cost (the parties had a trial about all other arrangements prior to this decision) they still had some room to agree but ultimately the Judge makes a decision about where the child was to go to school.
The Judge probably didn't want to have to make the decision because it was a choice parents should make but of course that is his role.  Interestingly the prior orders gave each parent equal responsibility for making decisions so it would seem from the school dispute that they are probably incapable of making any decision jointly.  I wonder if the child went to school [P] or if the parents ultimately could agree.
Judges and Courts can make orders but ideally the better outcome would be for the parents to compromise and make decisions for their own children.  Mediation is the better course but where it fails recourse to the courts is the only avenue remaining.  If the focus is on the children then mediation and negotiations have a greater chance of succeeding.
We can help with mediation and court applications where they are necessary.  Make an Appointment with us now.