FINANCIAL AGREEMENTS UPDATE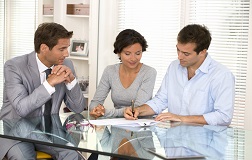 The Headlines – Judge Throws out Pre-Nuptial Agreement made under duress.  You can read the article for yourself by clicking here.  More importantly the Federal Attorney General has announced and circulated a draft of changes to the Family Law Act stating in the release –
"Binding Financial Agreements are out-of-court, private agreements between people that outline how property and other financial matters will be dealt with in the event of the breakdown of a marriage or de facto relationship. These are colloquially known as pre-nuptial agreements.
The proposed amendments seek to remove existing uncertainties around requirements for entering, interpreting and enforcing agreements. They would also make changes to the coverage of spousal maintenance matters in agreements and introduce a statement of principles to outline their binding nature. The amendments will reinforce that the provisions are intended to offer certainty to parties.
The aim of the proposed amendments is to ensure that prospective, current or former parties to a marriage or de facto relationship can take responsibility for resolving their financial and maintenance matters without involving a court."
Financial agreements (as they are properly called) require a great amount of care and skill when drafting to ensure that they comply with the provisions of the Family Law Act lest they be challenged and successfully set aside.  Many lawyers will not draft these agreements because of the liability attaching to them where a party succeeds in an application to court to set aside an agreement.
Submissions on the proposed amendments are to be made by 19 June 2015.  There is no indication when the amendments will then be put to parliament for consideration.
We provide legal advice on financial agreements and prepare financial agreements for our clients.  Contact us to find out more.