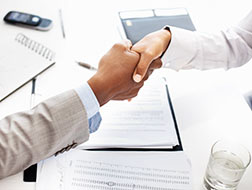 Transfers of real property in property settlements will attract stamp duty unless properly documented.
PROPERTY TRANSFERS BY COURT ORDERS, FAMILY TRANSFERS & ESTATES
We are experienced in undertaking transfers of property for our clients. In our role as family lawyers we are often called upon to undertake transfers of property pursuant to Court documents (including Consent Orders) and private agreements being Financial Agreements under the Family Law Act or agreements under the Property Law Act Qld.
Transfers under Orders and agreements require an understanding of the source documents directing the transfer. Conveyancing solicitors usually do not have the requisite knowledge to properly deal with these transfers. At Family Lawyers and Mediation Services its what we do every day!
PROPERTY TRANSFERS ARISING FROM DECEASED ESTATES
We also take instructions in relation to transmission of real property under a Will to the trustee or beneficiaries. Where the deceased was a joint tenant with another person (which is usually the case for married couples) we also can draft and attend to finalising Records of Death to have the surviving tenant registered as the owner of the property.ncidunt lorem.
It is important that great care is taken when having transfer documents signed and witnessed – the Land Titles Registry has issued an Alert stating that not only is the person signing the transfer before a notary public, lawyer of Justice of the Peace, the witnessing officer must also be provided with proof that there is a connection of the person signing and the land involved (eg rates notice, copy contract and the like.)  A copy of the Alert can be read here (pdf).