Surrogacy Act 2010 Qld – A collaborative approach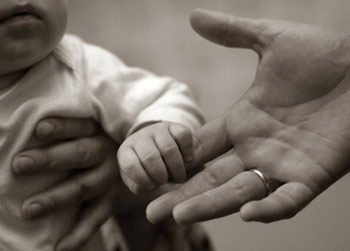 Since the introduction of the Surrogacy Act 2010 it has been legal in Queensland to enter into an altruistic surrogacy arrangement.
Since the 1st June 2010 the Surrogacy Act 2010 has regulated surrogacy arrangements in Queensland.  The Act legalised surrogacy arrangements provided they are not for a commercial purpose.  A commercial surrogacy arrangement is not legal in Queensland ie the surrogate birth mother cannot be paid for her services but the intended parents can pay expenses related to the birth.
The intended outcome of a surrogacy arrangement is, of course, the birth of a baby but also the intended parents will become the legal parents and the birth mother and her partner will lose all parental rights.
Together with Mr Ian Field Lawyer of Aylward Game Solicitors Brisbane and our partner, and family law specialist, Randal Binnie, anumber of surrogacy matters have been undertaken on a "collaborative" basis culminating in the making of parentage orders under the Surrogacy Act 2010 (Qld). Randal & Ian undertook one of the first such applications in Queensland by creating that collaborative approach.
Both Randal and Ian quickly identified a need to approach surrogacy matters in a different and more constructive way than is usually the case with other legal issues. Both Ian and Randal are trained collaborative lawyers and recognised that the application of the collaborative law process would enhance the prospects of a successful outcome and benefit all of the parties involved.  You will also be surprised about the cost savings that this collaborative approach result in.  The fees charges are more than competitive and work is undertaken in accordance with the requirements of the birth mother and intended parent/s, be it a full service or just advice along the way.