WELCOME – I AM A BRISBANE BASED MEDIATOR AND FAMILY DISPUTE RESOLUTION PRACTITIONER
&

ACCREDITED SPECIALIST FAMILY LAWYER
I hope I can give you an insight into what I do and how I help people when they are often at their lowest point.  When I meet people socially for the first time I am often asked "What do you do?" I usually respond with "Well I help people resolve family law issues without going to Court.  I am a mediator."  I must say that usually gets a better response than simply saying "I am a family lawyer."  Few people have a fond memory of their dealings with the family court and usually want tell me how they were badly treated or let down by the court process.
Over the last 25 years I have watched in dismay the damages caused to litigants in the Family Court both physically, psychologically and financially. This isn't because the Family Courts don't do what they are required to do but because 95% of cases shouldn't be in court in the first place. Most court matters settle (again 95% is the figure quoted most often) before the trial stage through negotiation, mediation and sometimes just plain exhaustion. You might ask "Why start court proceedings in the first place?" Litigation is often just not the answer in 95% of cases!
Court outcomes in property settlements are very uncertain. The Family Law Act provides a discretion to Judges on how they might ultimately decide an outcome and lawyers can rarely give precise advice as to what you might achieve as an outcome at trial. The best you should be told is "We can't be precise but we believe that you are entitled to between x% and y%. That opinion is just that, an educated opinion, that at the end of the day may be wrong because Courts make decisions based upon evidence presented at trial and judges will place their own interpretation and importance on the evidence presented. In addition, all those emotional issues you think are important generally won't mean anything to a Judge and will have little or no influence on the court's decision.
Even if you are just thinking of separating I can help you.  You can be assured that I won't be steering you towards court unless it is a question of urgent consideration of safety of children, yourself or in property matters, the preseveration of property.
What I will do is counsel you about how you can avoid confrontation and how to amicably set the scene for your separation.  I will be careful to ensure that your children come first.  I won't be concerned about helping you settle property matters unless and until you can resolve parenting arrangements.
Our children are of course our greatest asset and deserve all the attention you can give them, even when you are separating.  As I often remind clients and mediation participants "Its just not about maintaining good parental relationships with the children when they are under 18 years.  It goes way beyond that.  Children have 18th birthdays, 21st birthdays, go to university, get engaged, get married, have children, and yes they are your grandchildren.
The relationship you will have with your former spouse will go on for the rest of your life.  Your children will respect you knowing that you did all you could to maintain a civil working relationship after separation for their benefit."
I have been a family mediator since 1992 and I have conducted hundreds of family mediations and a number of collaborative law matters in that time. Experience counts in dispute resolution processes, not only experience in mediation, collaborative law and family law but life experience itself shapes a mediators ability to successfully mediate.
That experience can give you confidence that you will achieve the best possible outcomes with my dispute resolution methods.
My qualifications and memberships include:
holder of a Bachelor of Laws from the Queensland University of Technology;
admitted as a solicitor of the Supreme Court of Queensland and of the Hight Court of Australia in 1992;
an accredited Family Law Specialist (Queensland Law Society Accreditation);
an accredited Queensland Law Society mediator under the National Accreditation Standards;
a member (2016 Deputy Chairperson) of the Queensland Law Society Dispute Resolution Committee;
a registered Family Dispute Resolution Practitioner under the Family Law Act & Regulations;
a Legal Aid Office (Qld) approved chairperson/mediator (since 1992);
a Member of the Resolution Institute – A national Australian association of Dispute Resolvers;
A Notary Public and is a member of The Society of Notaries Qld Inc (2016 Vice President) and a Fellow of the Australian & New Zealand College of Notaries; and
A trained and currently practising Collaborative Lawyer and member of Queensland Collaborative law and the International Academy of Collaborative Professionals.
a Member of the Queensland Law Society;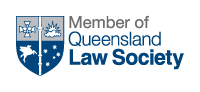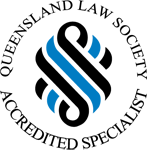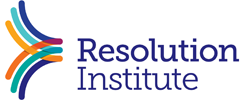 Randal Binnie
Professional Mediator/Notary Public/Family Lawyer
I invite you to contact me to schedule an appointment.
Randal Binnie, a leading Brisbane Mediator, is a partner of: